I sit in my favourite café in my home city of Southampton on a Sunday morning and watch a steady stream of expensive cars pull into the 'Loading Only' lay-by so that their affluent owners can nip into the local Co-op store to get their 'Sunday Times'. This is a city which is outwardly wealthy, a city with ever-increasing numbers of luxury homes and high-rise apartments. It is a major cruise hub which can receive upwards of ten thousand cruise passengers a day during the height of the season.

Yet there are so many people living in food poverty that five food banks organised by Southampton City Mission can hardly keep pace with the demand. Let us just put into perspective what this means and who the recipients are - during my time I met no immigrants (although if they were in need they would have been welcome), this is around 10% of the city population who, because of changes in government policy, fall through the system at the whim of the local claims offices. They may have missed an appointment for a very legitimate reason but are 'sanctioned' as a punishment which means that they instantly get their benefits cut for up to 6 weeks. These people live on the edge of poverty at the best of times, they have no savings they can draw on, they are often going without food themselves to feed their children. Previously low-paid workers (maybe on zero hours contracts) lose their job for a multitude of legitimate reasons but have to manage without any money whilst their claims are sorted out etc. etc.

Of course the food banks, which are run largely by volunteers and can only provide any person in need for 3 weeks in any one year, do the best they can to help and receive support from local supermarkets etc. but the demand is ever larger and demand outstrips supply.

I have tried in these few images to capture the work of the food banks ring some kind of relief to desperate people.

Although stocks may appear good, a careful eye has to be kept on stock levels, and 'sale by' dates.
Donations are gratefully received from participating supermarkets and are collected on a regular basis thanks to the volunteer drivers.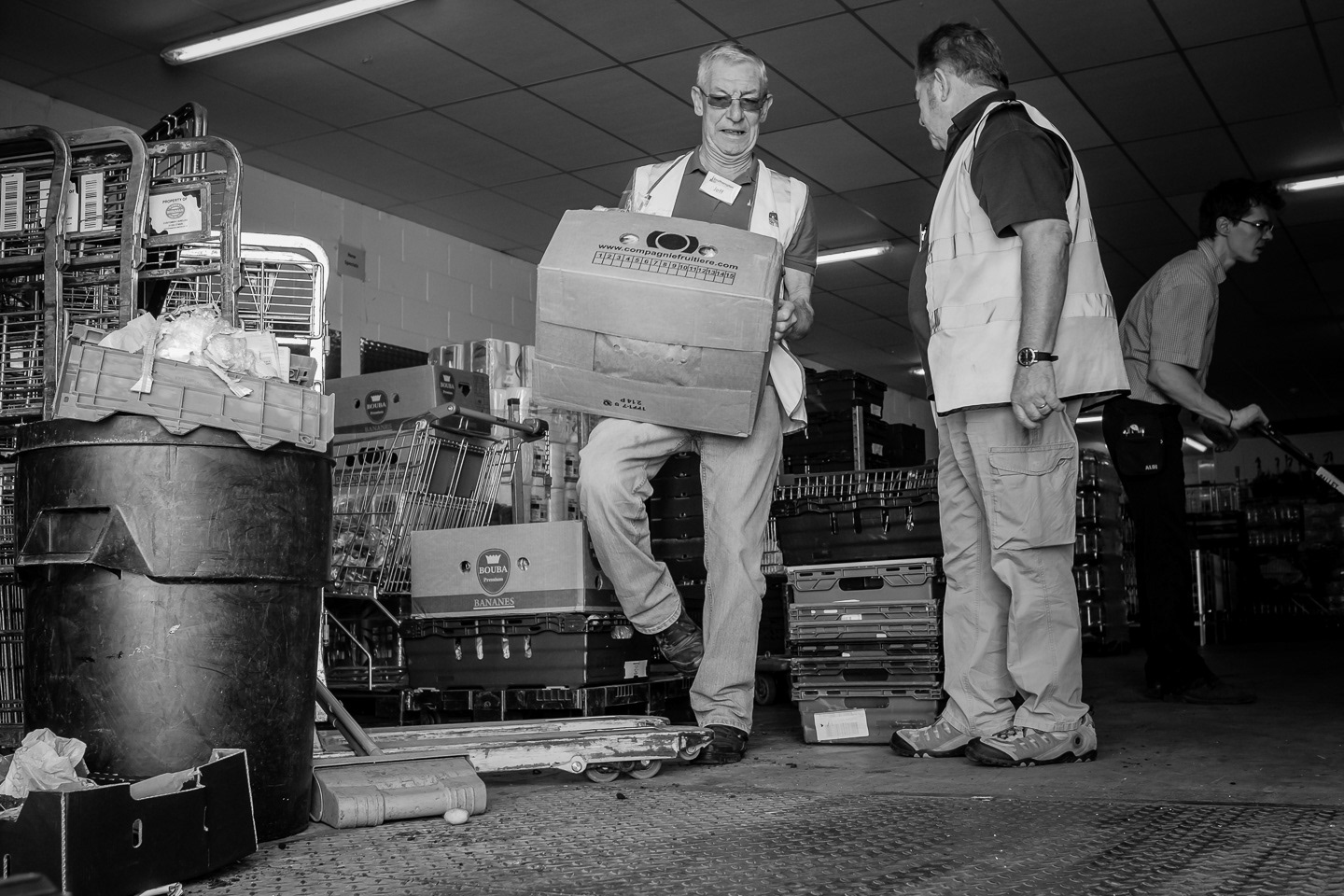 Further volunteers help in the 'outlet' locations to distribute food to the people in need, and to offer a warm word and cup of tea.